Geez, I'm tired. I don't feel like writing...but wait a minute...I've had 100 kids writing for me for the last few months. Maybe it's time to give them a turn.

Here's the last word from Saigon High: (...in their own words. The average age here is 12.)




http://thegreatencyclopedia799.blogspot.com/
Tuesday, August 5, 2008
I love my family,
I love my teachers,
I love everything in the World,
as well as including my sisters.
I love computers,
I love food,
but I don't like smelly things,
because it's not good.
I love school,
I love the colour yellow,
I love my friends and
saying to them "Hello".
I love my mom,
I love my dad,
but I don't love death,
because it makes me sad.
http://alexei-naughtydevil.blogspot.com
Lov What?
I do not care...
U beg me for forgivness
I have had you by my side
Then you gone away without good-bye!
You don't know how hard i tried
To find you and apologized
Even though i didn't make any mistakes
But i hav to make it right
I know i was so blind
To be in lov with u...
I didn't try to control my mind
I was so blind 'cause you were so kind!
But now i've escaped that cage
Fixed that mistake
Please let me try
For the last time i won't cry
If u let me go
Like i let u go
Stay away from me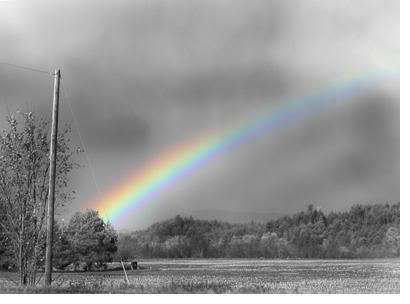 Now we're just strangers
I want u to be happier
And so will i
Leave me alone...
Let me wait for you the next dawn
Hav had you is like heaven
I won't be fallen
But now i think
Without you is the best
No more tears and no more moans for the next
God! Help me to forget u...
Now i'm free and so are u
Thank u!
For this last moment i will tell the true
That for so long
I've been loving u...
Monday, August 11, 2008
Spy vs Spy

'Spy vs spy' is the classic story with two spies. One is black and another is white. It's a funny comic strip created for MAD Magazine by Cuban Antonio Prohías. It's interesting because the funny of 2 spies like each other but different color. They are made to look virtually identical: trilby hats, overcoats and long pointed noses. The creater is very good when he choose the classic type. It's help reader do not feel boring. There funny fighting is very popular and attractive. Here is some 'Spy vs Spy'
•—»::«—•

•—»::«—•


http://nicolaswow.blogspot.com/
Wednesday, 13 August 2008
Gorillaz is virtual band created in 1998 by Damon Albarn of Britpop band Blur , and Jamie Hewlett, co-creator of the comic book Tank Girl. The band is composed of four animated band members:
2D
,
Murdoc
,
Noodle
and
Russel
. The band's music is a collaboration between various musicians with Albarn being the only permanent musical contributor. Their style is broadly alternative hip-hop, but with a large number of other influences including hip hop, electronica, dub and pop.
The band's first albu
m,
2001's Gorillaz
, sold over seven million copies and earned them an entry in the
Guiness Book of Records
as the Most Successful Virtual Band. There are also "
Feel Good Inc
" , "
DARE
" , "
Dirty Harry
" and "
Kids with Guns
" in their second studio album,
Demon Days
. Demon Days went five times platinum in the UK, double platinum in the US and earned five
Grammy Award
nominations for 2006 and won one of them in the
Best Pop Collaboration with Vocals
category. Gorillaz have also released two B-sides albums and a remix album.
YOU CAN FIND
GORILLAZ's VIDEO
AT MY VIDEO BAR
GL & HF
1 comments



http://nancytrinh-crazygirl.blogspot.com/
Have you ever wondered who invented the computer mouse? Here we talk about the history of the computer mouse. The first computer mouse was invented in 1963-64 by a man named Douglas Engelbartas. At the time, Douglas was experimenting with better ways to point and click on a display screen.
The first computer mouse.
The first mouse was bulky, carved out of wood, and only had one button. It worked with two metal wheels which made contact with the working surface. He named it a computer mouse because the cord came out from behind it, resembling a mouse.


Introduce Douglas Engelbartars
Born in 1925, Engelbart grew up during the Great Depression near Portland, Oregon. He finished high school in 1942, and then studied electrical engineering at Oregon State University. During World War II, he took a break from his studies to serve in the Navy, which sent him to the Philippines for two years as an
electronic/radar technician. In 1948 he received his B.S. degree in electrical engineering and went to work for NACA Ames Laboratory (forerunner of NASA). He then applied to the graduate program in electrical engineering at the University of California, Berkeley and obtained his Ph.D. in 1955. He stayed on at Berkeley as an acting assistant professor but a year later he left to work for Stanford Research Institute, or SRI Intl.
On December 9, 19658, Douglas C. Engelbart and the group of 17 researchers working with him in the Augmentation Research Center at Stanford Research Institute in Menlo Park, CA, presented a 90-minute live public demonstration of the online system, NLS, they had been working on since 1963. The public presentation was a session in the of the Fall Joint Computer Conference held at the Convention Center in San Francisco, and it was attended by about 1,000 computer professionals. This was the public debut of the computer mouse. But the mouse was only one of many innovations demonstrated that day, including hypertext, object addressing and dynamic file linking, as well as shared-screen collaboration involving two persons at different sites communicating over a network with audio and video interface.
0 comments


http://missrose11.blogspot.com/
Sunday, 3 August 2008
1/ Two books I'd like to read:
Harry Porter,cook with Ms.Tram.
Why?
Because I like to have a magic and cook well.
2/ Two movies I'd like to see:
Hanah Montana, Cory in a house.
Why?
Because it is very fun.
3/ Two people I'd like to meet:
Hanah Montana, Cory.
Why?
Because I like to sing look like Hanah and funy like Cory.
4/ Two people I'd like to meet:
Ho Chi Minh, My grand father.
Why?
Because i never see them.
5/ Two instruments I'd like to lean how to play:
piano and guitar.
Why?
Because I want to be a musician.
6/ Two sports I'd like to lean how to play:
Tennis, table tannis.
Why?
Because I like to play that sport with my friends.
7/ Two girls I'd like to marry:
Girl in China and Japan.
Why?
Because they are very cute.
8/ Two boys I'd like to marry:
My boyfriend and my
husband.
Why?
Because I like them.
0 comments
http://iamabeautifulmonkey.blogspot.com/
Wednesday, 13 August 2008
I felt sad because I quarrel with my brother. My brother is a bad brother because he is never care about me and he is alway make me feel angry. He never talk with me and see me, he just angry with me. However he doesn't know everyrthing he does always make I feel sad. I never and never is a younger sister of him and so him,too. I don't want talk a lot about him. I just don't want see him again. Now I feel he is really stay away from me so I really sad. I really need affection of my family.
0 comments
http://selenalandj-14dance.blogspot.com/
Monday, August 4, 2008
I love
I love chocolate
Because it make me turn to black
I love music
Because it make me stupid
I love my bag
Because it make me sad
I love my body
Because it make me worry
I love my computer
Because it so super
I love my pen
Because it make me get ten
I love my teddy bear
Because it so scare
I love my mother
Because she like my father
I love my sister
Because she bigger
I love candy
Because it like a fairy
I love cookies
Because it very sweetly
I love all things
Because my life so boring
tweetmeme_style = 'compact';>